Peter F. Ehrlich, M.D.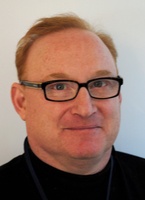 Director of Pediatric Trauma, Injury Free Coalition for Kids of Ann Arbor
Dr. Ehrlich earned his medical degree from University of Toronto Faculty of Medicine. He completed his General Surgery residency at the University of Toronto. In addition he completed a Master of Science in Molecular Pathology form the Institute of Medical Sciences at the University of Toronto. He also completed a fellowship in Pediatric Surgery at Children's National Medical Center in Washington DC. After he completed his fellowship Dr Ehrlich spent 5 years at West Virginia University Children Hospital as the director of pediatric surgery. He came to Ann Arbor in 2003 and currently is an Associate Professor of Surgery. Dr. Ehrlich is board certified in Pediatric Surgery and General Surgery and is a Fellow of the Royal College of Physicians and Surgeons of Canada. Dr. Ehrlich serves as Director of Pediatric Trauma at CS Mott Children's Hospital at the University of Michigan.