Programs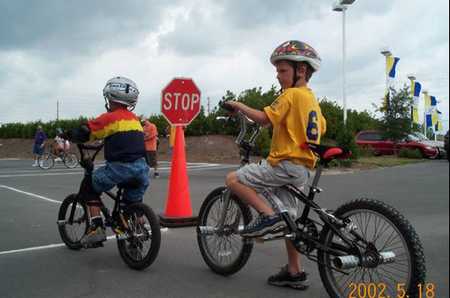 The Eastern Carolina Injury Prevention Program, known as ECIPP, was established in 1995 as a joint effort between University Health Systems of Eastern Carolina and the Brody School of Medicine at East Carolina University. The program strives to improve the health of area citizens by reducing the incidence and impact of injuries.
The ECIPP vision is that citizens of eastern North Carolina will be safe and injury free on roadways, at work and school, at home and play and safe from violence at all times. In addition, we envision the continuous enhancement of systems, which promote the proper care of those who are injured.
The ECIPP mission is accomplished by facilitating community projects and systems, which decrease the incidence and severity of injuries occurring in the 29 counties, served by our medical region.
IFCK Service Area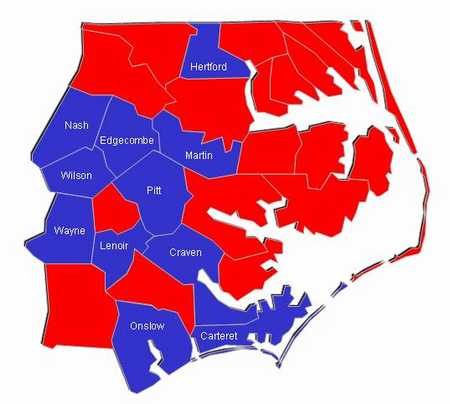 ECIPP Major Accomplishments:
1997-Instituted Nurturing Parent Projects to reduce child abuse and neglect in Eastern North Carolina
1997-Established Safe Communities Coalition of Pitt County, Inc.
1999-Obtained passage of bicycle helmet ordinance in 3 townships prior to statewide law being passed
1999-Established Safe Driving School to address risky driving behavior in Pitt County 2000-Distributed 1200 child safety seats to area citizens affected by Hurricane Floyd, the worst flood to affect North Carolina in 500 years
2001-Collaborated with Smart Start to extend the Nurturing Project to families with young children and child care providers
2002-Targeted MOTOR VEHICLE SAFETY for children through the establishment of a permanent inspection station for routine child safety seats
2002-ECIPP established as an Injury Free Coalition for Kids site to address FALL SAFETY in the area
2002-Targeted CHILD ABUSE PREVENTION through elementary school classes/nurturing programs
2002-Addressed SPORTS SAFETY through coach and volunteer training with ECU Athletic Trainers Program
Major Stakeholders
North Carolina Department of Insurance
Pitt County Health Education Foundation
Robert Wood Johnson Foundation
University of North Carolina Highway Safety Research Center
University of North Carolina Injury Prevention Research Center
Children's Miracle Network
Duke Endowment
Martin/Pitt Partnership for Children
National Highway Traffic Safety Administration
National SAFE KIDS Campaign
North Carolina Governor's Highway Safety Program
Children's Trust Fund
Pitt Memorial Hospital Foundation

Contact Info
Herbert G. Garrison, MD - garrisonh@pcmh.com
Ronald M. Perkin, MD - perkinr@ecu.edu
Ellen Walston - ewalston@pcmh.com
Meg Foxworth - sfoxwort@pcmh.com
Leigh McManus - LMCMANUS@PCMH.COM