Injury Free Coalition for Kids of Philadelphia
The Children's Hospital of Philadelphia


Partnering Hospitals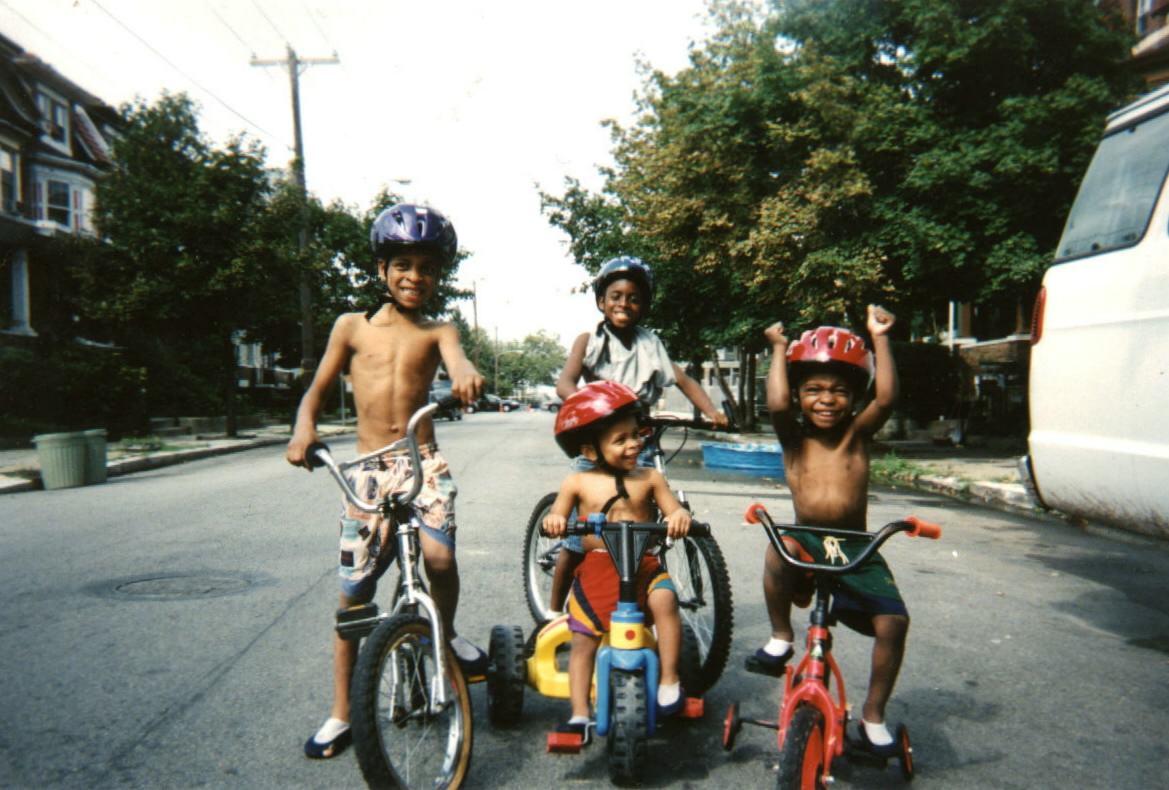 Over 60,000 children under the age of 18 live and play in our West Philadelphia neighborhood, over 60,000 young boys and girls who are at risk for unintentional, and potentially preventable, injury. An injured child affects not only family and friends, but also our community. Children are our future. Therefore, we need to make an active investment in their lives. The goal of the Injury Free Coalition for Kids of Philadelphia is to do just that by creating a safe neighborhood for a safe childhood.
Since its origination in 1999, the Injury Free Coalition for Kids of Philadelphia has been an active presence in West Philadelphia neighborhoods and has grown into a mature coalition that is recognized and respected throughout the community. Injury Free Philadelphia partners with over 50 community-based organizations and many institutions and businesses in the area. Through these numerous and varying partnerships, Injury Free Philadelphia now implements close to 200 programs every year.
Another marker of Injury Free Philadelphia's maturation was being named a mentor site in November 2001. We are currently assisting the Hospital of the University of Pennsylvania and Mercy Hospital in building they framework need to coordinate and respond to common causes of injury affecting children in their communities.
Through our initial injury surveillance, we identified pedestrian, bicycle, and motor vehicle injuries as well as injuries sustained in the home as the leading types of injuries among West Philadelphia children. In order to approach the issues Injury Free Philadelphia has coordinated injury prevention efforts to reduce the incidence and severity of injuries caused by the identified mechanisms. The links at the top of this page provide detailed descriptions of our intervention programs and we encourage you to look at these to get a fuller sense of what Injury Free Philadelphia is doing in West Philadelphia.
Our specific focuses as we enter into our fourth year are:
Evaluating the effectiveness of our programs to reduce the incidence and severity of targeted injury causes and empower community members to keep children safe.
Expanding our current intervention programs to meet the needs of additional populations. An example is broadening the audience our Allstate Safe at Home Workshops to include teenage parents and grandparents providing an active parenting role in a child's life.
Developing new programs to address on-going challenges, such as pedestrian safety, in new ways.
Using youth empowerment as a method of injury prevention by reducing violence among children and adolescents and promoting safe and healthy alternatives (see the program description of ENVYSION above for more details).
Our Partners at The Children's Hospital of Philadelphia
Through our connection with The Children's Hospital of Philadelphia Trauma Program, we are able to collaborate with the doctors, nurses, and trauma prevention educators already working hard for the welfare and care of West Philadelphia's children. The Trauma Center at The Children's Hospital of Philadelphia is in place to provide comprehensive, multidisciplinary care for injured children. As the only accredited pediatric Level I Trauma Center in the eastern half of Pennsylvania, the Trauma Center has developed a unique team of surgeons, emergency physicians, nurses, and pediatric specialists who are available at all times to care for children with traumatic injuries.
Members of the Trauma Prevention Program at The Children's Hospital of Philadelphia provide educational presentations at schools and community groups, act as an injury prevention resource, participate in health fairs and other community events, and train community members to promote injury prevention in their neighborhoods. Additionally, The Children's Hospital of Philadelphia leads the SafeKids Coalition of Southeastern Pennsylvania, which is composed of health, medical, safety and community organizations, and local businesses working together to fight unintentional childhood injuries.
Further support to Injury Free Philadelphia is provided by the past and present research efforts of TraumaLink. TraumaLink is dedicated to promoting interdisciplinary interactions among injury control professionals within The Children's Hospital of Philadelphia, the University of Pennsylvania, and Children's Seashore House of The Children's Hospital of Philadelphia communities. These interdisciplinary interactions among clinicians, engineers, epidemiologists, and others are essential to addressing the complex issues currently facing the pediatric injury control community. While the promotion of interdisciplinary pediatric trauma research is the Center's primary mission, TraumaLink also provides information services to its members as part of its resources and referral mission.
Additional Information
Find out more about the exceptional care provided by The Children's Hospital of Philadelphia.
Learn more about how our Trauma Center is improving the care of all children who are victims of trauma.
Visit TraumaLink's site to see what innovative research is underway bringing the most current technology together with pediatric care to promote childhood wellness and safety.
It's true, safety is no accident, and a safer neighborhood is the key to a safer childhood!
Contact Info
For more information on the Injury Free Coalition for Kids of Philadelphia, or any other programs described above, and how you can support injury prevention in your community, please contact Angela Sim-Laramee, Program Coordinator at 267-426-5795 or simlaramee@email.chop.edu.