Dr. Lois Lee, of Harvard and Boston Children's, named president of Injury Free Board of Directors
December 4, 2018 - Injury Free Coalition for Kids National Office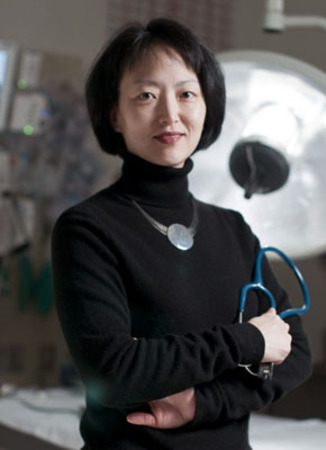 Lois Lee, MPH, MD, FAAP of Harvard Medical School and Boston Children's Hospital will take over as President of the Injury Free Coalition for Kids Board of Directors. With 42 hospital-based community-oriented sites located in 40 cities throughout the country's 10 US Federal Trauma Regions, she will be leading one of the nation's key organizations addressing pediatric injury control and research, and she has what's necessary to do so. Serving as a Principal Investigator and using the ABC's of Injury Prevention developed by the Coalition's Founder and Executive Director Barbara Barlow, MD, in her site, Injury Free Boston, Lee has overseen projects addressing Motor Vehicle Safety, Child Passenger Safety, Sports Safety, Home Safety and Safety within Homeless Shelters.
Her work follows the protocol of the ABCs of Injury Prevention developed by Dr. Barbara Barlow, the Coalition's Founder and Executive Director. It is a method that has been proven and has resulted in a reduction of injuries to Children in Harlem by 60 percent. The work stresses the use of research, advocacy and education to improve the health and safety of children and their families. In addition to work within the city of Boston Dr. Lee comes to her newly elected position with leadership within the Coalition. She served as the Program Chair of Forging New Frontiers, the Annual Conference of the Injury Free coalition for Kids. In addition, she serves as the guest editor of the Annual Conference Supplement published through the Journal of Injury Epidemiology.
"I am honored to take on the role of Board President of the Injury Free Coalition for Kids where I can be a voice to help prevent injuries to children. This organization is remarkable in how it promotes injury prevention focusing on both the local community as well as the larger community of children in the US and Canada," Dr. Lee said. "I hope we can continue to grow the organization and work collaboratively among sites."
"Dr. Lee is an up and coming powerhouse who is making major contributions to preventing injuries to children and improving the work of Trauma Centers," said Injury Free Coalition for Kids Founder and Executive Director Barbara Barlow. "She has been a long-time member and supporter of Injury Free and I am so pleased that she will lead the organization as it moves toward its 25th year of service."
Dr. Lois Lee is an attending pediatric emergency medicine physician at Children's Hospital Boston and an Assistant Professor of Pediatrics at Harvard Medical School. She received her MD from the University of Pennsylvania School of Medicine, and completed her internship and residency in pediatrics at the Children's Hospital of Philadelphia. She did her fellowship in pediatric emergency medicine at Children's Hospital Boston. She received her MPH from the Harvard School of Public Health. Her clinical and research interests are in pediatric trauma care and injury prevention. She also practices injury prevention at home with her son and her daughter.
###
The Injury Free Coalition for Kids is the outreach arm of the Columbia University Medical Center for Injury Epidemiology and Prevention. It is among the country's most effective injury prevention programs. Injury Free is comprised of hospital-based, community-oriented injury prevention sites whose efforts are anchored in research, education, and advocacy. Located in all of the countries Federal Trauma Regions, there are 42 sites across 30 states and one international site in Ontario Canada. Each site is housed in the trauma center of its participating institution. They are all independent, physician-led programs driven by the Coalition's mission: preventing injury to children. While research determines where the injuries take place and which ones most prevalent and severe, most of the injuries addressed occur in urban environments, and Coalition members work to empower the diverse populations who live there.