Steven Stylianos, MD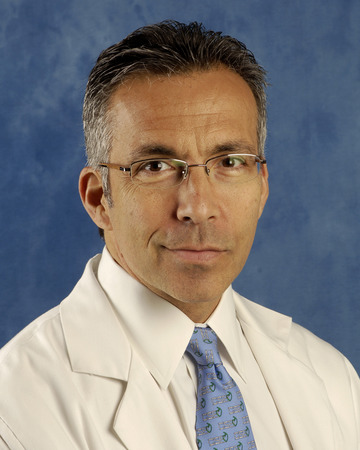 Co-Director, Injury Free Coalition for Kids at Morgan Stanley Childrens Hospital, Injury Free Coalition for Kids of New York (Children's)
Dr. Steven Stylianos was educated at Rutgers University and the New York University School of Medicine. He completed his general surgery training at Columbia Presbyterian Medical Center, then spent two years as a trauma fellow at the Kiwanis Pediatric Trauma Institute in Boston. Dr. Stylianos went on to complete a pediatric surgical fellowship at Boston Children's Hospital. He was a member of the pediatric surgical staff at Children's Hospital of NY-Presbyterian from 1992-2005 and returned to Columbia University in 2013. He is presently the Rudolph N Schullinger Professor of Surgery and Pediatrics and Chief of the Division of Pediatric Surgery. He also serves as the Surgeon-in-Chief of the Morgan Stanley Children's Hospital and Medical Director of the Pediatric Trauma Program.
Dr. Stylianos' clinical expertise includes pediatric surgery and trauma. He served as Chairman of the Trauma Committee for the American Pediatric Surgical Association (APSA) from 1997-2002 and authored the ASPA position paper supporting all measures to reduce the toll of firearm violence in children. He was also the Co-Principal Investigator of the U.S. Department of Health, Maternal and Child Health Bureau's grant to APSA "Partnership for Development and Dissemination of Outcomes Measures for Injured Children." Dr. Stylianos is on the executive board as a founding member of the Pediatric Trauma Society.
Currently, Dr. Stylianos is a site verification officer of the American College of Surgeons Committee on Trauma. In 2016 he received the prestigious Champions Award from the American Pediatric Surgical Nurses Association. He was also recently recognized by the NY State Division of the American Trauma Society and named the 2016 New York State Trauma Medical Director of Distinction. Dr. Stylianos frequently lectures both internationally and nationwide on pediatric trauma topics including pediatric trauma care and the injured family.