Jeffrey S. Upperman, MD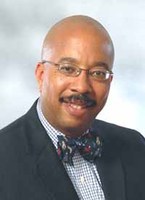 Director of Trauma, Injury Free Coalition for Kids of Los Angeles (Childrens Hospital)
Jeffrey S. Upperman, MD, CHLA Director of Trauma is an Associate Professor of Surgery at the University of Southern California and an Attending Pediatric Surgeon at the Childrens Hospital Los Angeles. Dr. Upperman graduated from Stanford University in 1987 with a bachelor's degree in Human Biology and a master's degree in Sociology. He earned his medical degree from New Jersey Medical School in 1991 and completed his surgical residency at the same institution. He completed his fellowship training in pediatric surgery at Children's Hospital of Pittsburgh and served on the faculty at the University of Pittsburgh School Of Medicine at Children's Hospital of Pittsburgh until 2006 where he was interim Director of Benedum Pediatric Trauma Program at Children's Hospital of Pittsburgh in 2005. He was recruited to Chidrens Hospital Los Angeles in January 2006 and assumed Directorship of Trauma in 2007.
Dr. Upperman's disaster and trauma research focuses on the organizational level preparedness of health care workers, intestinal inflammation, sepsis and pediatric trauma. His funding has included the Department of Health and Human Services, National Institute of Health and the Robert Wood Johnson Foundation. He publishes clinical work in the area of pediatric disaster preparedness, pediatric trauma and computerized physician order entry. He is currently the Director of the Pediatric Disaster Resource and Training Center.
Dr. Upperman has extensive community involvement by serving on committees in national Academic societies. He is a permanent member of the Pediatric Study Section at the National Institute of Child Health and Development. He serves his country as a US Army Reservist and he saw combat duty during Operation Iraqi Freedom 2 in a region outside of Bagdad, Iraq.
Contact Information
Email Address:
jupperman@chla.usc.edu
Phone Number:
323-361-7097
Mailing Address:
4650 Sunset Boulevard
Mailstop #100
Los Angeles, CA 90027