DiLenny Roca, MPH, MS, CPS Tech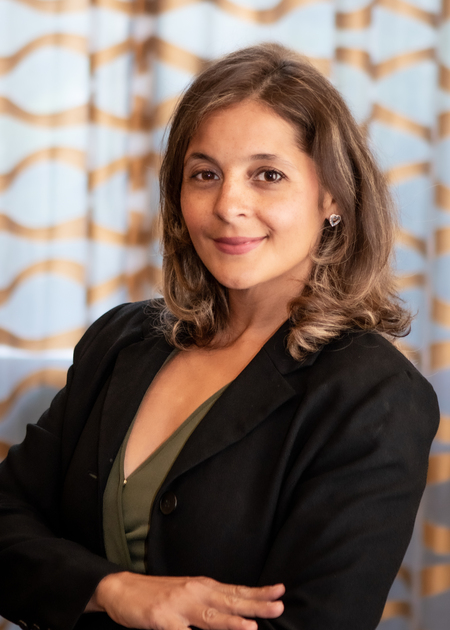 Administrator, Injury Free Coalition for Kids National Office
DiLenny Roca serves as the Administrator of the Injury Free Coalition for Kids, National Program Office (NPO). She has been an integral part of the NPO team since 2001. During this time she has taken on various special projects but has primarily provided administrative and financial management to the NPO.
She worked closely with Dr. Barbara Barlow and E. Lenita Johnson (former Communications Director) to oversee the dissemination of the Injury Free Coalition for Kids program to 40 sites across North America. She provided technical assistance and direction to the Injury Free sites and developed financial tracking systems to monitor reporting and financial practices. She also developed templates to facilitate the preparation of annual and multi-year grant budgets, reporting materials, and budget revisions. Currently, she manages the NPO funding portfolio including grants, membership, and donations.
DiLenny also served as the project director for the national Little Hands Playground Projects since 2001, a partnership between the Allstate Foundation and Injury Free Coalition for Kids which made possible 34 community-built playgrounds in 24 Injury Free cities across the country. Locally, in New York City, over 75 safe playgrounds have been built in public schools across all five boroughs. She is certified as a SAFE playgrounds advocate from the National Program for Playground Safety and is able to provide technical assistance and direction relating to the coordination of safe community-built playgrounds. She has also been a certified Car Passenger Safety technician since 2002.
Since 2019, she serves as Center administrator and oversees the outreach activities of the Columbia Center for Injury Science and Prevention, one of 9 CDC-funded Injury Research and Control Centers.
DiLenny earned a Bachelor of Science in Neuroscience & Behavior and a Master of Public Health in Health Policy and Management from Columbia University's Mailman School of Public Health. She holds a certificate in Non-for-profit management from the Columbia Business School and a Master of Science in Community Health Education from the Columbia University Teacher's College. She is currently working on her completing an EdD in Community Health Education also from Teacher's College, Columbia University.
She is married, mom to two teenagers (Matthew and BB) and dog mom to Leo and Oreo.
Contact Information
Email Address:
dr146@columbia.edu
Phone Number:
212-342-0514
Mailing Address:
Columbia University
Mailman School of Public Health
722 W. 168th St., Room 505
New York, NY 10032