New York City Safe Kids Coalition
"Walk This Way-Safe Kids Walk"
October 4, 2017
The Morgan Stanley Children's Hospital is a member of the NY City Safe Kids Coalition. NY City Safe Kids is "a coalition of educators, health care professionals and child advocates that is devoted to helping keep children healthy and free from unintentional injuries." Our catchment area includes Manhattan, Bronx, Brooklyn and Staten Island.
Safety events are held throughout the year in NY City. "Walk This Way-Safe Kids Walk" was held on October 4, 2017. Sponsored by NYC Safe Kids Coalition, Safe Kids World Wide and Fed-Ex, Walk This Way brings local and national attention to pedestrian safety issues.
With hands raised high and waving large yellow signs saying "STOP for PEDESTRIANS" and "SLOW DOWN" in English and Spanish, approximately 50 3rd grade students from PS 4 on West 160th Street in Upper Manhattan walked down to Access Safety City to learn about pedestrian safety, bike safety and the rules of the road.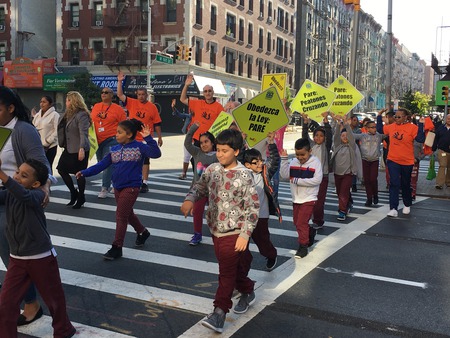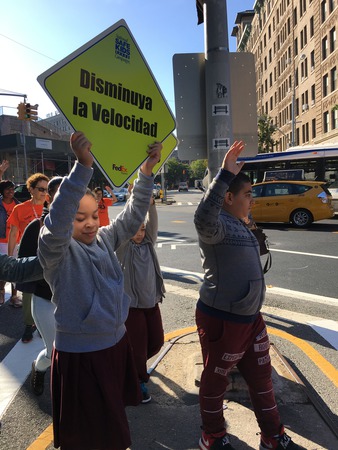 Once at Safety City, the eager children participated in classroom and "streetscape" safety activities.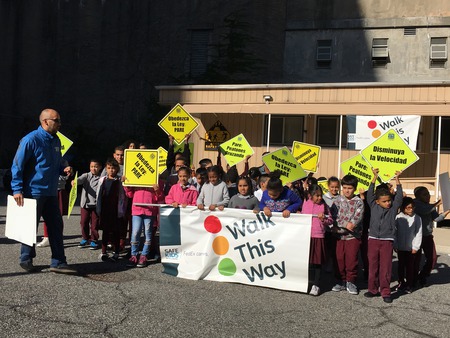 Other School participated in the "Walk This Way" program throughout the week.
Contact Information
DiLenny Roca
Injury Prevention Coordinator
212-305-6718