Injury Free Coalition for Kids of Chicago has a strong partnership with Chicago Youth Programs (CYP). The injury prevention focus of the Coalition complemented CYP's well-developed programming aimed at providing safe social environments for at-risk youth. CYP and IFCK-Chicago have collaborated on a number of programs including Children Teaching Children, KidStART, Early Exposures, and a weekly health clinic at Lurie Children's Hospital.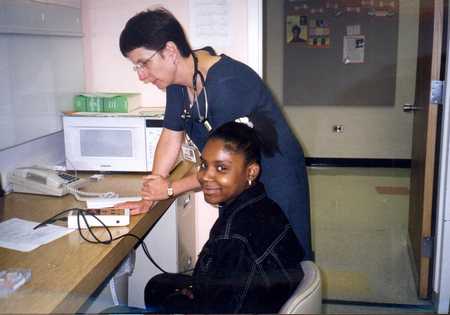 Children Teaching Children - In 1990, CYP developed Children Teaching Children (CTC), a peer mentoring program in which older children teach younger children about various health issues. Utilizing peer leadership techniques, teens develop lessons on topics of concern in their communities to create lessons focusing on violence prevention, sound nutritional choices, positive self-esteem, and the cascade of problems brought on by drug abuse or sales. Lessons are taught in game format to younger community members during their Saturday programs as well as through one-on-one discussions at CYP's health clinic.
CTC was evaluated as a means of violence prevention. Changes in attitude, behavior, and injury rates for the younger children were compared to changes in other neighborhood children who were matched to the cases on age, sex, and census tract. Children who received CTC lessons showed a decrease in their attitudes that support violence and no change in aggressive behavior. In contrast, the control children demonstrated an increase in both attitudes that support violence and an increase in aggressive behavior.
Weekly Health Clinic at Lurie Children's Hospital - The clinic provides comprehensive care to CYP's youth, regardless of patients' ability to pay. Services include physicals, sick care, immunizations, well care, gynecological exams, eye and ear testing, social work, and emergency care. The clinic offers door-to-door van transportation and welcomes both walk-ins and appointments.
Contact Information
Amy Hill
alhill@luriechildrens.org
312-227-6692